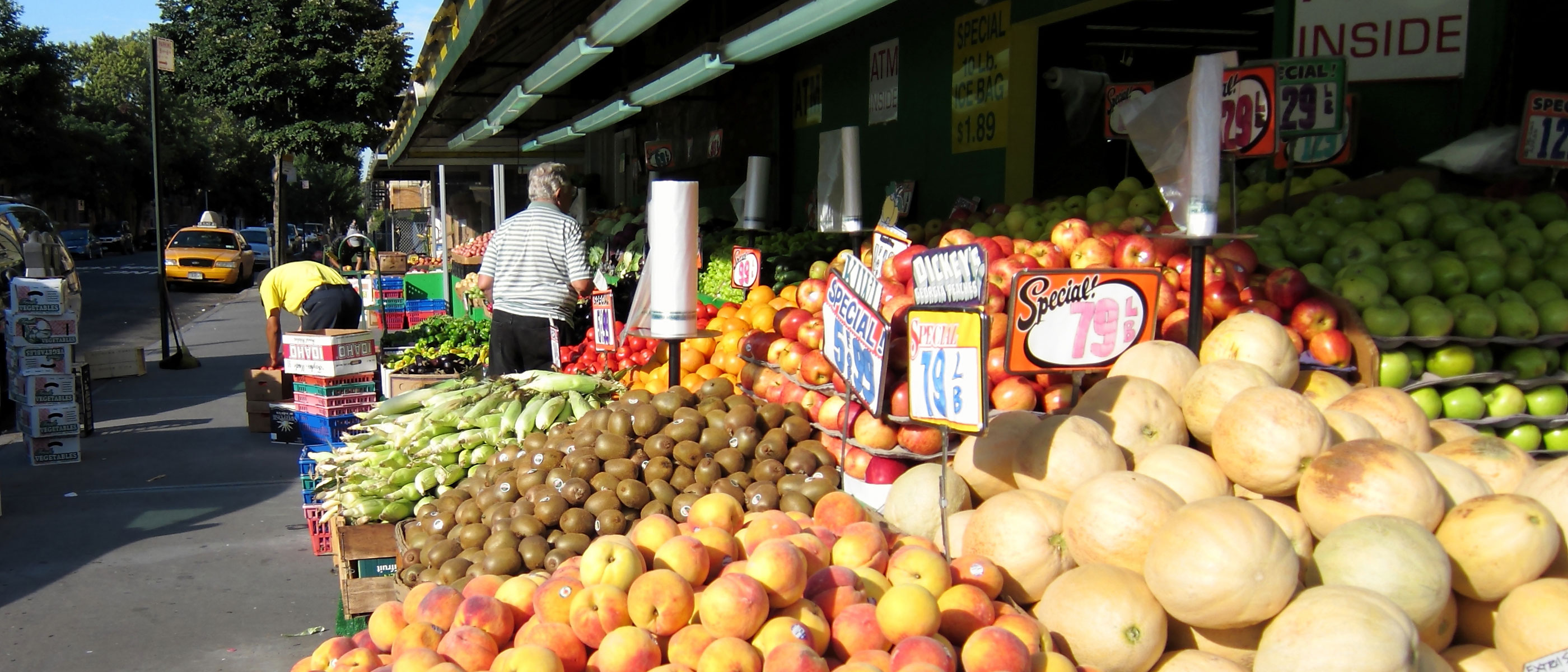 Access to healthy and affordable food is a challenge for many communities in this region. Nearly half a million people live in food deserts without access to affordable, healthy food options. And although residents may have access to fresh fruit and vegetables, it may not be culturally appropriate or affordable. One million households in the region receive food stamps to help pay for groceries.
Lack of access to healthy food is a critical challenge because a poor diet is related to chronic health conditions such as diabetes and obesity. In the tri-state area, one in three adults is obese and about one in ten adults has diabetes, both of which have grown dramatically over the past two decades, and disproportionately affect people of color.
The food that is available in neighborhoods depends on several factors, including whether a community is designed to include retail, the proximity of wholesale food markets, the cost of commercial rents, and the efficiency of goods movement. Even in an area with good food options, food needs to be affordable, healthy, and varied. The region's high transportation and real estate costs make it harder for smaller food shops to stay in business. Immigrant food businesses are essential to providing culturally appropriate food to the New York region, where so many immigrants reside. Many of these businesses, however, rely on more informal supply chains that are more vulnerable to disruption and displacement.

Creating healthy food options in all communities requires comprehensive improvements to supply and distribution systems
The outcomes of these policies would be reduced costs for food suppliers of all scales. This would be particularly important for smaller food chains, leading to more food businesses, and more affordable and diverse food options in more locations. The result would be greater access to healthy food, especially in low-income neighborhoods.
As the food system is embedded at all levels of the region, paying for these investments would be the responsibility of the agency or municipality in every geography and sector. Investments in regional infrastructure such as food hubs could come from federal sources and state economic-development councils. State and local economic-development councils and agencies that support small businesses could help businesses launch. Depending on the location, anchor institutions could support a variety of activities. Additionally, local health departments would receive more funding to promote food access.
1. The Food Trust, "Access to Healthy Food and Why It Matters: A Review of the Research," 2013
2. Fiscal Policy Institute, " Immigrant Small Business Owners: A Significant and Growing Part of the Economy," 2012
3. USDA, "Community Food Systems," 2017