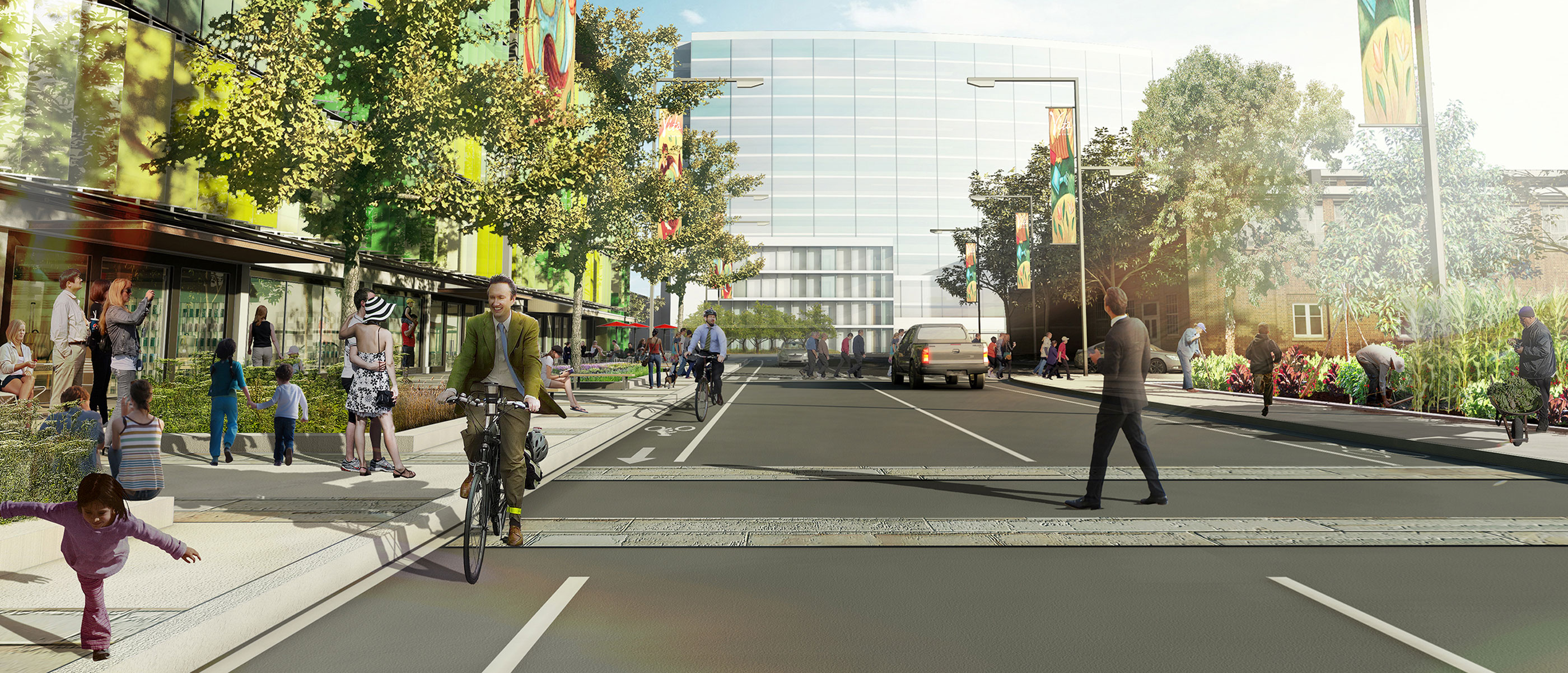 Universities, hospitals, and other large nonprofit and public institutions are often a community's largest local employer and a dominating presence in the neighborhood. These "anchor institutions" are rooted in place, and because of their ownership, customer base, and mission, are unlikely to move to another location. They have a vested interest in the local community by virtue of their land holdings, capital, and physical structures—as well as historic ties—and as a result have substantial economic impact in terms of hiring and purchasing power.
Collaboration helps stabilize and revitalize neighborhoods while creating tangible benefits for anchor institutions
Establishing effective anchor strategies requires a commitment of staff resources necessary for developing relationships and growing sustainable collaborative institutional structures within government, institutions, and neighborhoods. Some new capital or programmatic investments may be needed from either the institution or municipality, but most investments would involve reprogramming or prioritization of existing resources.