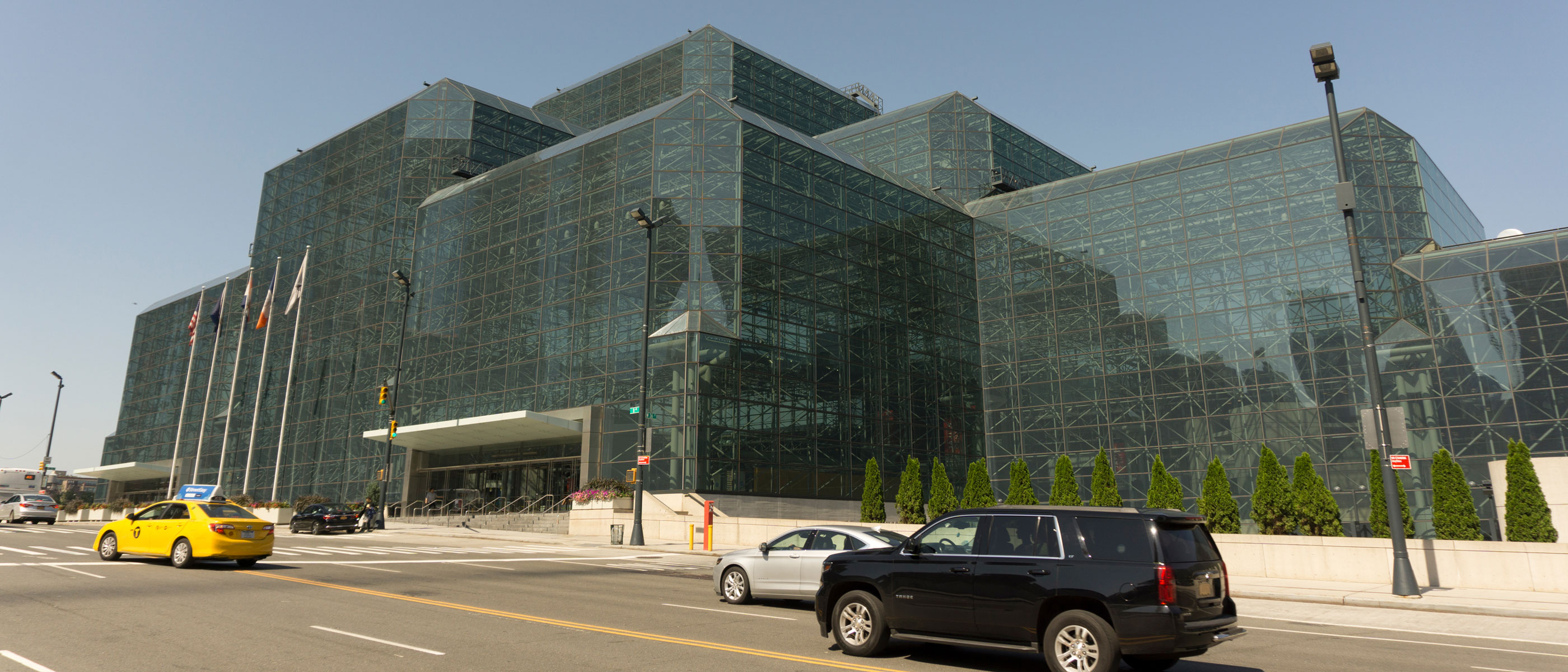 The Port Authority Bus Terminal is in dire need of renovation and expansion. Bus ridership is at record levels, yet service is unreliable, passenger conditions are dismal, and the building itself hasn't been updated since the 1980's and is in a state of deterioration. What's more, demand for bus travel is expected to increase by 38 percent in the next 30 years. Commuters in much of northeastern New Jersey have no choice but to rely on buses to get into Manhattan—at least until the Gateway and additional trans-Hudson rail service is introduced as part of a regional rail system.
Because it is at capacity, renovating and expanding the terminal in place will be difficult and disruptive to the densely developed area that surrounds it. The Port Authority is currently studying a plan that would build additional floors to the existing facility to maintain operations while rebuilding the four floors below, but its feasibility and costs are still unknown. Building a new, larger terminal on a different site, which the Port Authority previously proposed, is constrained by a lack of land and is incompatible with the surrounding redevelopment of the west side. Building a terminal in New Jersey to intercept bus riders before they reach the Central Business District has also been studied, but this would require the construction of a new rail service (and trans-Hudson crossing) to take commuters to their final destinations in the city.
Two bus terminals are better than one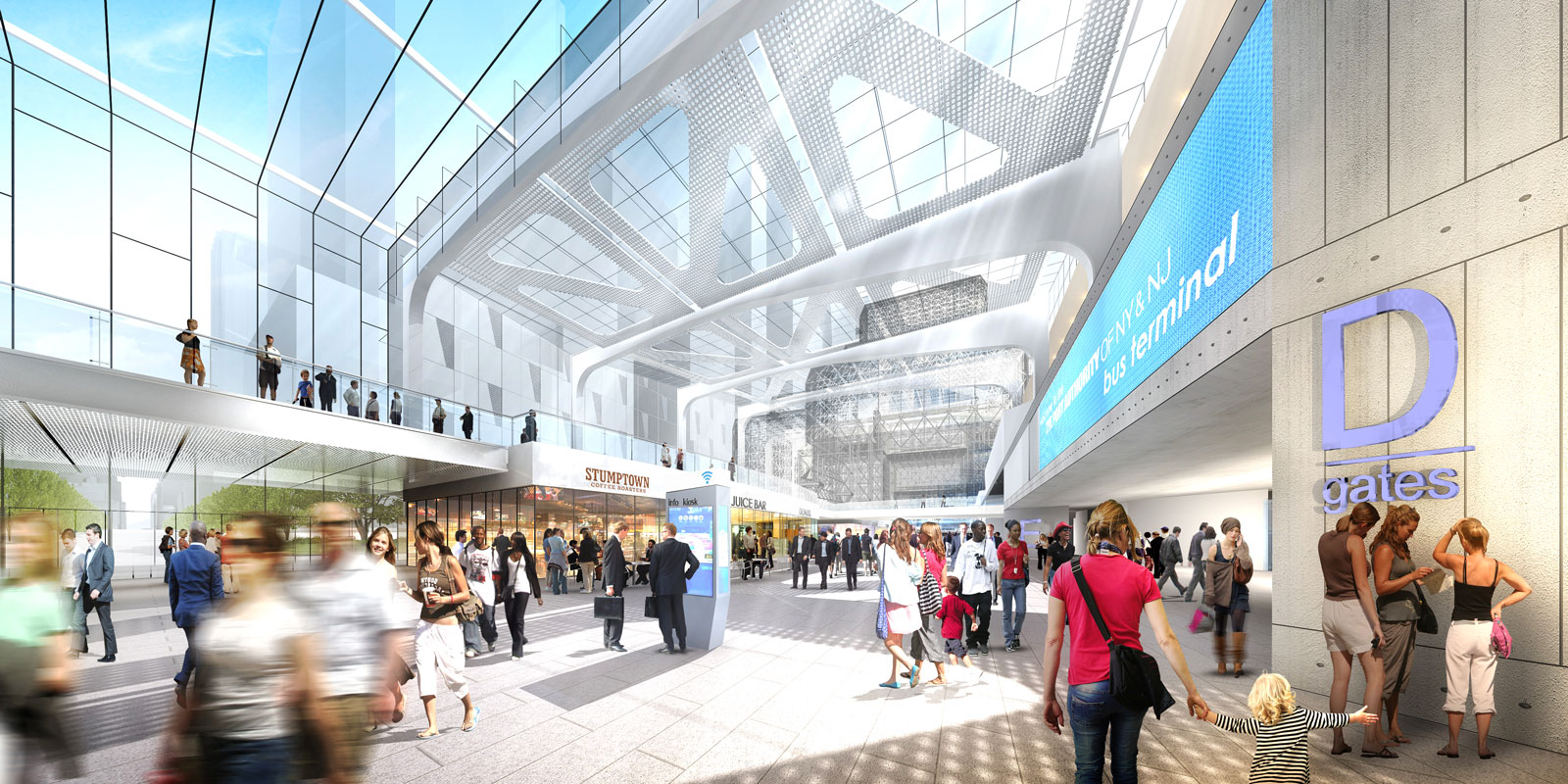 The two bus facilities would improve commuting in significant ways:
Travel conditions would be greatly improved at the current bus terminal on Eighth Avenue, thanks to reduced crowding and wait times as well as better passenger amenities.
Riders destined for Hudson Yards and other locations west of Tenth Avenue would enjoy an additional terminal option and reduced travel times.
Capacity would be sufficient for bus riders through 2040, but a decision to build more rail capacity or rebuilding the existing terminal must be made in the next five to ten years.
Redundancy would be provided, in case service to one bus terminal or Penn Station is disrupted.
Intercity bus services would be consolidated, removing buses from unloading or parking on streets.
Redeveloping part of the Eighth Avenue site would remain a possibility.
The cost of the second terminal would depend on its size, design, and whether it could be connected directly to the Lincoln tunnel. Total costs would likely be less than the $3.5 billion the Port Authority had previously allocated to replace the 42nd Street terminal. In the long term, the 42nd Street terminal will need to be replaced, either with additional rail capacity or with a smaller terminal. In either event, development on some or all of the existing PABT site would pay for a substantial portion of a new rail tunnel or bus facility. A full analysis of all costs and benefits should be performed and evaluated against other alternatives, including the Port Authority's most recent proposal to rebuild the existing facility in place.